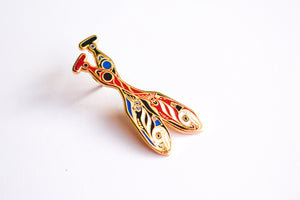 These Epola hard enamel pins have vivid detail and a glossy smooth finish. All have a rubber pin back and feature the artist name and tribal affiliation.
Salmon Paddles design by Paul Windsor, Haisla Heiltsuk
Size varies between 1" and 1.5"
Imported
All proceeds go towards the United Indians' programs and services which support the urban Native community.