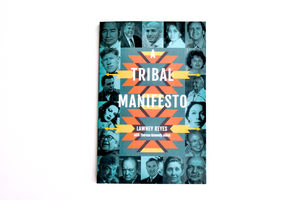 This just released second edition collection of autobiographies and biographies of important Tribal members is compiled by Lawney L. Reyes (Lakes) and Therese Kennedy Johns. All these individuals have made a significant impact on the lives of others and their communities.
Paperback 9.5" X6.5"
221 pages 
Signed edition
All proceeds go towards the United Indians' programs and services which support the urban Native community.